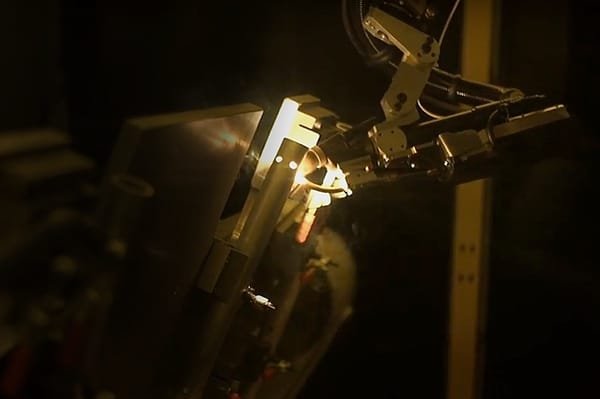 UAB "ALUMNITA" specializes in the area of welding of aluminium, steel and stainless steel. We are happy to offer high-quality services of welding of aluminium, steel and stainless steel to our customers. The distinctive feature of our company is an application of an aluminium robotic welder that allows carrying out works of large volume qualitatively and rapidly. More information is available at info@alumnita.lt
UAB "ALUMNITA" provides pipe bending services. We use the modern folding devices to fold and shape the details. We use the two-head Italian "SMS Engineering" pipe bending machine CM40/1A to bend steel and aluminium pipes. This machine may be used to bend the pipes with diameter up to 40 mm, where the maximal distance between the bend radiuses is 1400 mm. The machine allows bending effectively the U-details by performing both bends at the same time.
UAB "ALUMNITA" provides services of aluminium and steel punching, bending and moulding. For this purpose we use 12 Dutch presses "ter Hart" and "Gosmeta", the capacity of which is 6-25 tons, and one "Dirinler" press of 40 tons. Mechanical presses serve as an especially effective method to make separate details in case of big-volume production, because individual stamp is used for each product. We are using the stamps that can be replaced quickly and easily, without disturbing production process.